The 4shared team would like to share the exciting news with our users – we have officially released the cutting-edge app for creating notes in a flash – 4shared Note for Android 1.0.1.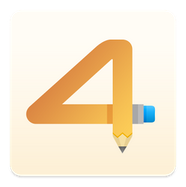 Ever since the introduction of the first note making apps, mobile developers have been continuously expanding an array of features, offered to users. The 4shared team has decided to take a different approach and create a simple, yet intuitive and user-friendly app for creating, editing and sharing notes super-fast. That is how we have come up with the 4shared Note concept.
Unlike other apps for note making, the recently released 4shared Note for Android 1.0.1 is as simple, as it gets, both in the applied UI design and the set of available features. It has neither the complex menu options, nor the intrusive extra features and focuses users' attention on the main function – creation of notes in a flash for further access, editing and sharing.