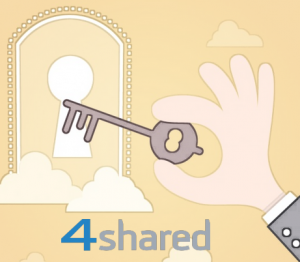 Meet the new section at 4shared blog – "Unlocking 4shared Features"! During the winter survey, many of you have asked us to add features at the website and in accounts, which are already available. Thus, we have decided to re-introduce some of the helpful options, offered at 4shared, and unveil some of the "hidden" capabilities.
PDF File Preview on the Web
We are happy to announce that all users can preview PDF documents, found at 4shared, before downloading or adding them to their 4shared accounts on the 4shared website – effortlessly.
Just find a PDF file you need using 4shared search and click on it in the list of search results.  At the opened file page, simply click "View document" and wait up for several seconds for the PDF file to load.
Yes, it is that simple.
Open File Pages on Mobile using QR Codes
If you wish to open a certain file page on your smartphone or tablet, there is no need to retype the page address in your mobile browser, as long as you have a QR code-reading app installed.
Find a file you need using 4shared search on your computer and click it to open the file page. Then, at the opened page, find the file QR code and scan it using your QR code reader. That is it – the file page will open in your mobile browser instantly.
Let's unlock more 4shared features together! Subscribe to our blog and follow 4shared pages on Facebook, Twitter and Google+ to learn about our latest news first!
Explore innovation with 4shared!
&nbsp
Like this post? Share it!