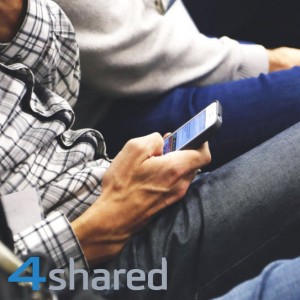 We continue unlocking the "hidden" features, available for 4shared users! Let's learn how to exchange private messages with other 4shared users!
How often do you wish to find out, whether a particular user has the file you need and request its upload? How often would you like to communicate with your friends at 4shared? Well, you have a wonderful opportunity to socialize with other 4shared users privately – via a convenient "Private messages" feature at 4shared.
How to send private messages at 4shared?
It really takes just a few clicks to send a message to any other user at 4shared. Upon logging in your 4shared account, you only need to go to the user's profile page and click "Send Private Message" at it.
Then, just enter the text and click "Send message". The user will get notified about the new message in their 4shared account.
If you have already communicated with a particular 4shared user via private messages, your message history will be available for browsing in the "Messages" tab of the "Notifications" section in your 4shared account.
Stay tuned and read more about the "hidden" options at 4shared!
Explore innovation with 4shared!
&nbsp
Like this post? Share it!