We have already informed you about alternative ways to operate your online account on 4shared using WebDav technology. Today we are introducing another convenient feature that will allow 4shared users to access their accounts with FTP – File Transfer Protocol.

FTP is just another convenient way to upload, download and manage your 4shared hosted files. The obvious advantage of this way is absolute absence of advertisements for everybody (no matter premium or not). This method can also be used if you don't have an opportunity to use 4shared Desktop or access 4shared.com at the moment – all you need is a default Internet browser and that's it.
Let's have a closer look at how this works.
Quick access to your files with browser
The first thing you should do is to open your favorite browser, enter "ftp.4shared.com" in the address bar and press "Enter":

You will be prompted to enter your login and password then. You can use your regular 4shared login and password:

The next thing you'll see, after you enter all the required data, is going to be the contents of your account: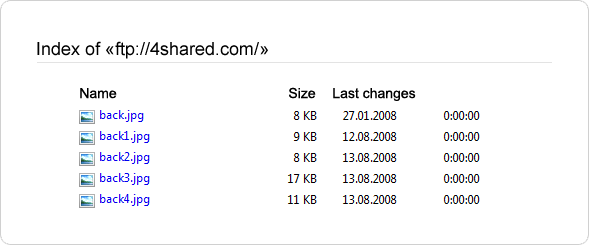 You can browse your folders and download your files now.
Full access with FTP-manager
To have an ability to upload and manage your files you'll have to use FTP-manager. If you haven't used FTP-managers before you can try this one. To connect to your account you'll have to do pretty much the same thing you did wile using your browser. Enter "ftp.4shared.com" as "Host" and your regular 4shared login and password:

After that you can start uploading (drag&drop will work perfectly), downloading, removing, copying and moving your files any way you want.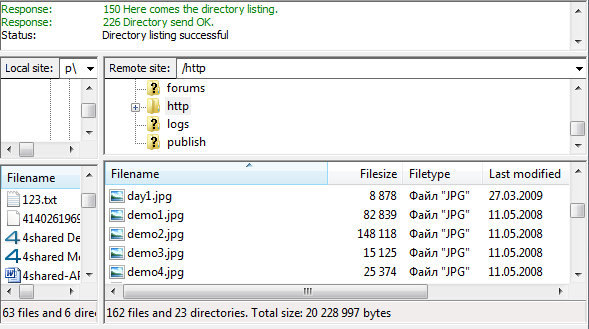 So, give it a try!
&nbsp
Like this post? Share it!