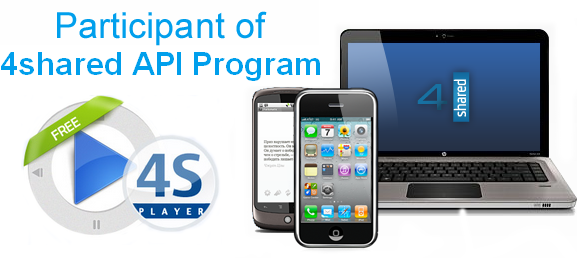 4shared presents another participant of 4shared API Program – 4S Player, a simple way to stream music from massive database at 4shared.
Read more for details.
As you know, 4shared API Developer Program has been designed to enable all developers work together to build new apps using 4shared SOAP API, which presupposes a virtually simple set of tools for developers in different parts of the world to be able to use and personalize experiences and build out the brand-new applications.
With around 100 elements that can be used for developing of your own apps for Mobile Phones (iPhone, Android, Symbian, Blackberry, Windows mobile), Windows, Mac, iPad, and Linux, 4shared has already introduced two participants of API Program, namely QikCam and SuperFiles.
Right now, we are gladly presenting another participant – 4S Player, the author of which probably is going to receive a $5,000 award!
With new 4S Player you can access and listen to all music files from 4shared no matter, where you are at the very moment, at home, work, in the coffee-shop, simply by using a web-browser.
All you need to do is to open 4S Player in any of your web-browsers, select the track, and enjoy streaming the favorite music from 4shared.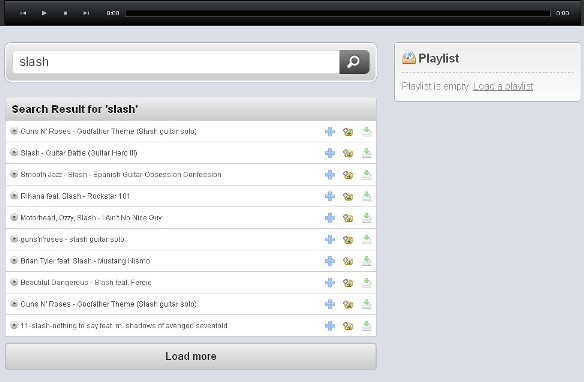 Exciting features of 4S Player include:
1. Music accessible from any computer. It doesn't matter, where exactly you are at the very moment. You need internet connection and a web-browser to listen to the best music files at 4shared with 4S Player.
2. Convenience of usage. Simple in interface, 4S Player comprises easy-to-use navigation, so you can find and stream any track directly from massive 4shared database within a few seconds by entering any related keyword in the search bar.
3. Download music for offline listening. You can easily download any music file from 4shared with 4S Player on your computer, whenever you wish to just in a few clicks.
4. Create, Manage and Load the Best Playlists. With 4S Player, you can create the playlists with your favorite tracks and load them for streaming, anytime you would like.
It only takes a few clicks to manage the tracks within the playlist, add or remove the tracks, etc.
Moreover, there's also an "Add to My 4shared Folder" option. It only takes a second or two to transfer any track from 4S Player directly to your 4shared account.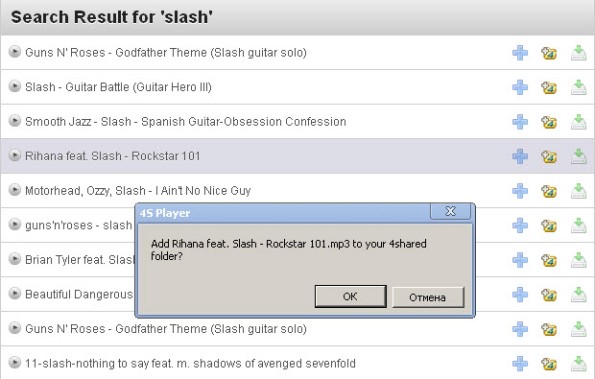 Haven't you tried the the new 4S Player yet? Do it now and share your impressions with us in comments! You can also check 4S Player at Google Web Store.
Since 4shared API Program has started not long enough, there're many convenient and innovative apps with integrated 4shared functions, which are yet to be released.
Read this information to find out more on wining 5,000$ using 4shared API.
Possibilities are incredible with 4shared!
&nbsp
Like this post? Share it!