4shared is proud to remind you about another useful application that will make your file sharing experience just the way it meant to be – perfect. Uploading hundreds of files for the purposes of backuping or sharing with others is not a problem anymore! You haven't tried it yet? Then read below to find out how 4shared Desktop can make everything nice & dandy!


So, 10 cool things you can do with 4shared Desktop:
1. simple drag&drop files to upload them to your 4shared account: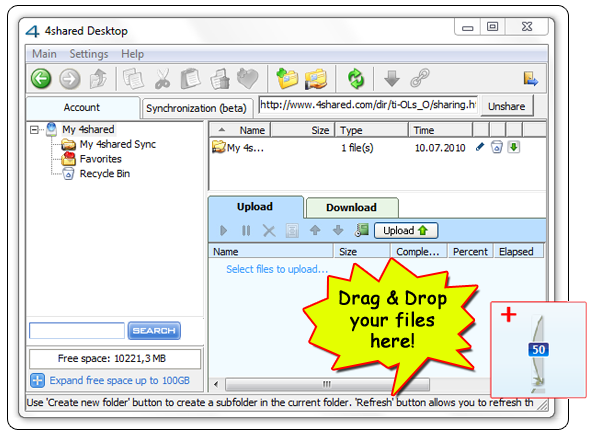 2. right-click on any file and you'll get additional option "Upload to 4shared" in the standard contextual Windows menu: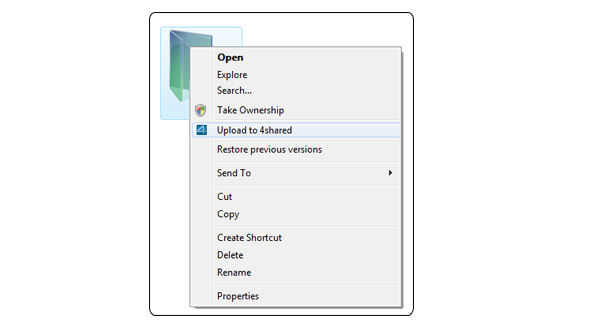 3. convenient multiupload: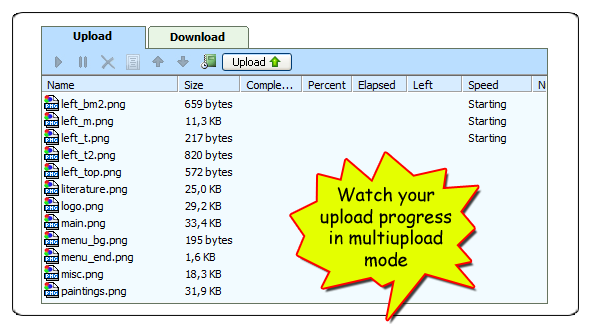 4. keep your files on 4shared account up to date using Synchronization option (currently works in beta mode);
5. protect your files with passwords: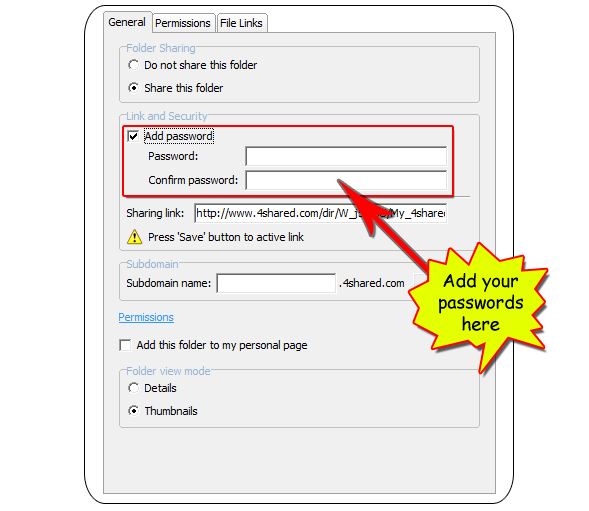 6. add folders to your personal 4shared page: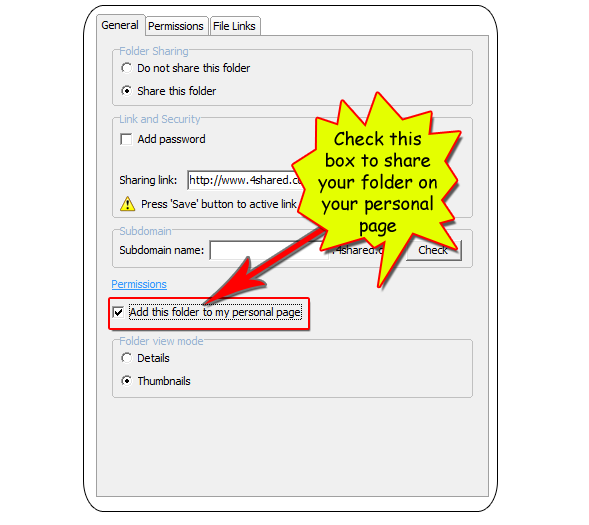 7. get quick links to your files to share your data with your friends via e-mail, blogs and forums:



8. copy, paste, delete and cut multiple files within your 4shared account:



9. send feedback and upgrade your 4shared Desktop application if needed:



10. view the history of all your actions with the help of automatically generated log: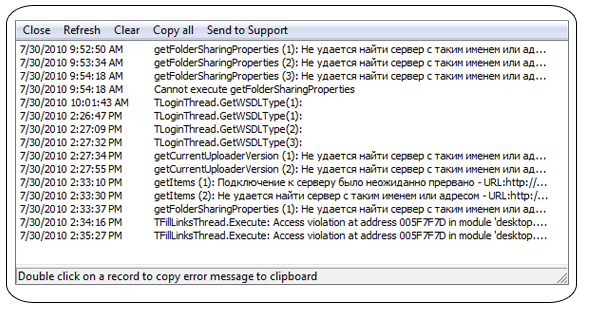 Don't know where to start?
Than start right here! Download 4shared Desktop, read the installation manual and use this program for your own good!
>>>Click here to download 4shared Toolbar<<<
&nbsp
Like this post? Share it!