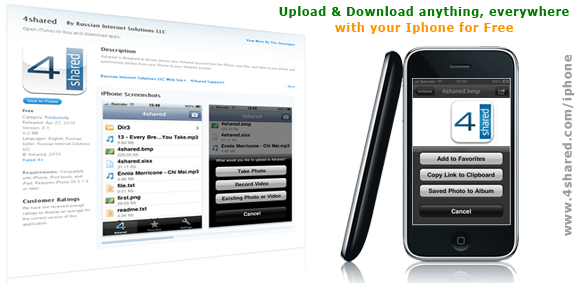 We have already announced the 4shared Moblie Application is comping up! We've extended the availability of mobile version for iPhone users! Now you can access your data on 4shared web account with your iPhone!

4shared has also designed 4shared mobile Application version for iPhone users.
With 4shared mobile Application iPhone users get additional advantages to easily access and manage the data on 4shared web account anytime and from anywhere.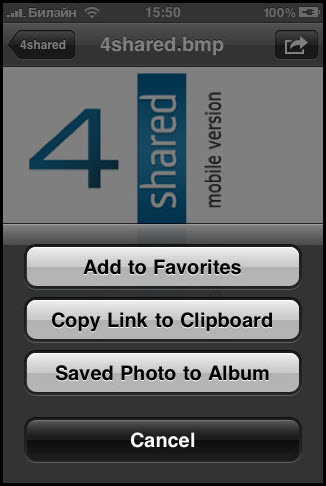 Manage files directly from your iPhone:
You can Download 4shared Mobile Application for FREE. Get better connectivity and work with your files directly through your iPhone.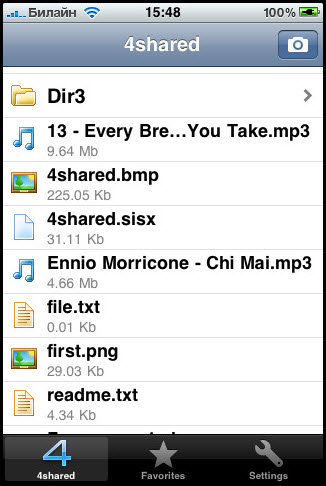 Use 4shared mobile Application to get all benefits of instant data access:
access & manage documents, music, photo, video files on 4shared web account directly  from your mobile phone
upload files from mobile phones directly to 4shared account
create, rename and delete folders on your account
download any files from your account to your phone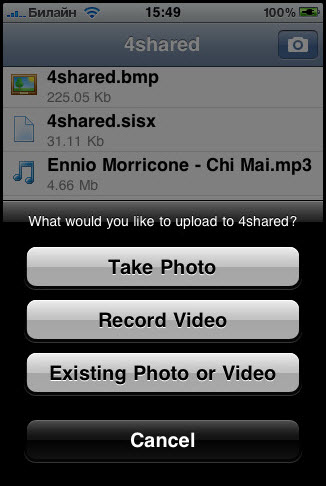 4shared mobile Application is very simple in use. 4shared mobile Application for iPhones is developed to meet the needs of 4shared users which use iPhones to reach and manage data on 4shared web accounts from anywhere with Internet connection.
Download free 4shared iPhone application from iTunes:


Read more about 4shared iPhone application.
&nbsp
Like this post? Share it!