Data synchronization with 4shared Desktop synchronizes your PC and web account at once.

After installing 4shared Desktop on your computer you can synchronize any folder with your 4shared account.  And  there is no need to update your account and execute constant re-uploads.
What is data synchronization and how to do it?
Just log in to your account and click on the Synchronization tab and start data synchronization process.
You can synchronize any folder by clicking on the icon "Create a new synchronization" on the toolbar.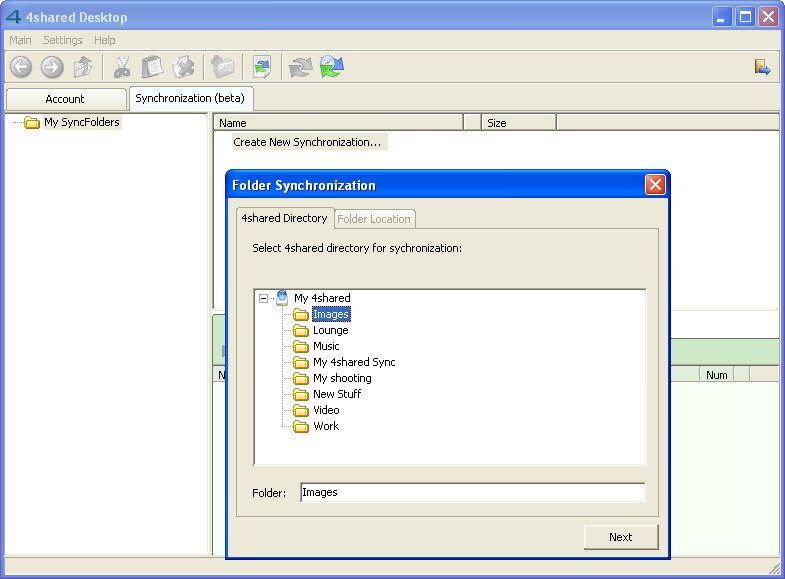 By pressing file synchronization you can upload, download, rename files within any synchronized folder from desktop of your computer and when you edit files on your computer they are automatically edited in your account. This function prevents copying identical files so you can save considerable amount of time from a manual copy.
If you don't have 4shared desktop
download the latest version of 4shared desktop here:


&nbsp
Like this post? Share it!