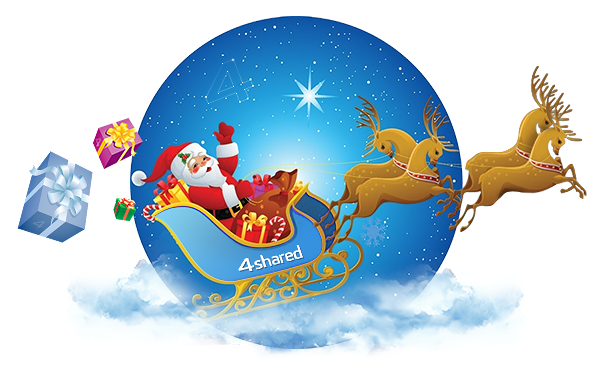 UPDATE: Now these features are available for you! Check them out in your accounts.
Ho-ho-ho! Dear
4shared
users, Santa gives you awesome gifts this year. Soon your 4shared accounts will look even fresher and newer than before. And, in fact, they'll become even more user-friendly. Get ready to unwrap these new-year presents and check them out for yourself in your accounts soon.
There are three gifts for you. First of all, in the near future you will have the possibility to enjoy chats with your friends within your account. If you open the second present, you'll find something new about sharing. And, at last, the third gift is all about "Settings" changes. Aren't you intrigued yet?

Let us introduce you with our new-year features in details:
Chatting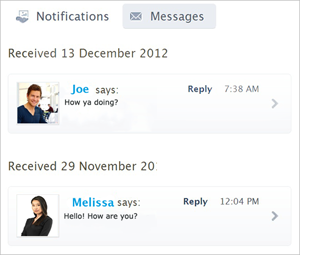 Chatting with friends is one of the most important parts of our life. 4shared decided to make it more convenient for its users. Soon, your text messaging with friends will look like a chat. You'll be notified with new messages as well as notifications on the right corner of your screen. You'll be able to check, read and answer them.
Keep in mind that old message indicator will be no longer available in the navigational menu. After opening a notification tab you'll have to choose either messages or notifications. It will be very simple to check whether they are new or not, because you'll see fresh messages and notifications at the top of the page first. Enjoy your chatting with 4shared!
Sharing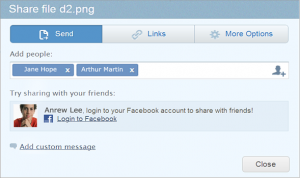 Sharing your files and folders with friends is now even more convenient! You can send and receive files, and you'll be notified about incoming ones. You'll easily find them at
"My 4shared"
tab, as it was before.
Those who want to share folders should keep in mind that they'll meet some changes: to share a folder, you'll have to invite your friends first. It is very simple: you choose the folder, press "Share" and invite members to your folder, choosing them from your list or taping an e-mail of a new one.
They will be notified about your intention to share, and will find your folder in "Shared with me" tab. Sharing with friends was never that easy!
Settings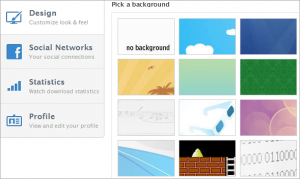 Santa never forgets about new outfits! In the near future, your accounts will be even more user-friendly and you'll meet a new design.
To change your language or country you will need to open "Account overview" tab in "Settings" and change it.
Moreover, you'll be able to check your account details, such as last login or used space. Don't forget, users are welcome to change the design of their accounts, picking up a background they like.
Want some Christmas themes? It's not a problem for 4shared user, because you can upload your own images to personalize your profile and files pages.
There are awesome news for Premium users too. They will be able to check their download statistics and traffic usage per definite month.
And, Santa didn't forget about social network users. Facebook fans will be able to share their files with friends and even post the links to download files at 4shared on their walls. Enjoy new features with 4shared!
4shared team and Santa wish you a Merry Christmas and a Happy New Year! Ho-ho-ho!
&nbsp
Like this post? Share it!
Responses
Leave a Response