Do you know how long can you search for a ball when you are playing golf? 5 minutes! Now compare this to the time you waste for online search every day? Isn't it too much? 4shared suggests you to save some time while searching on our site and to facilitate this process to your friends and other 4shared users. So, how to make your files more searchable?

1. Write clear and appropriate titles to the files
How many files on your computer have titles "1", "111" or "ghj"? When you upload your files to your 4shared account and share them with other people you want them to find your files, isn't it? So, first and foremost give to your files appropriate titles. If you have already uploaded a file to your 4shared account you can change its title there by right-clicking on that file and choosing "Rename".

2. Fill in the file description
After you have uploaded your file to your 4shared account, fill in its description. For that just right-click on the file and choose either "Edit tags and description" or "Properties"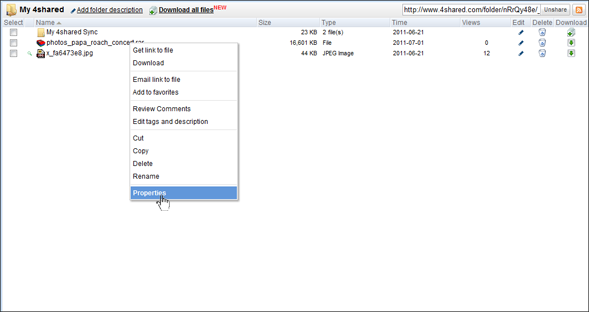 After that you can edit description and title.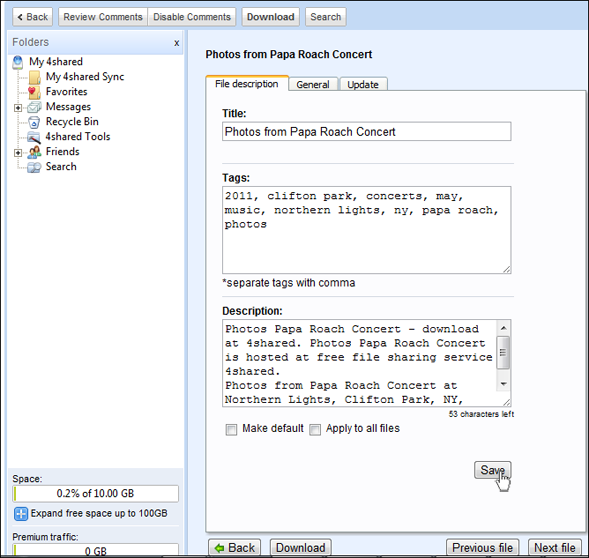 3. Allow the showing of your files in public search results
Don't forget to put a tick near "Allow the showing of my files in public search results" in your account settings if you want to share your files not only with your friends, but with other 4shared users. If you want also to spread your files more, you can put a tick near "Allow others to add my files to their accounts" in your account settings.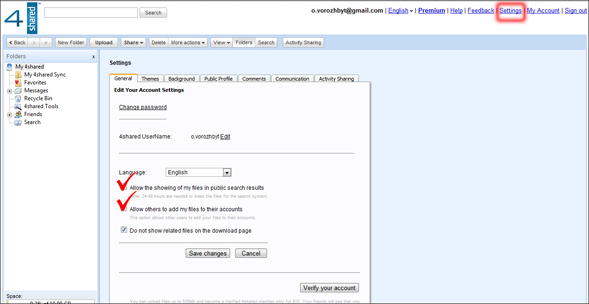 By these easy changings you'll facilitate the process of searching not only for your friends, but for yourself either. How long did you look up for a necessary file yesterday? And if you add up all the time you waste every day for search. You can meet with your friends, go to the beach or even watch the longest film in the world, instead of that. Besides, the longest film goes for 152 hours.
&nbsp
Like this post? Share it!