The summer at 4shared continues with more upgrades! This time we would like to introduce a set of new features in the 4shared mobile application for iOS, aimed at making your user experience even better!
Upon the addition of the helpful options for iOS users (e.g. the 4shared widget) we have been further developing our app – 4shared Mobile for iOS.  Today, we are happy to present a few of its new beneficial features.
Import files from other cloud services
Now you can easily import photos, videos or docs from other cloud services, connected to your iPhone or iPad directly to your 4shared account.
To do that, please take the following steps:
Open the app you wish to import the files from.
Tap the file you wish to add to 4shared.
Tap the "Upload" icon in the top right corner.
Select 4shared* from the list of available options.
*Note! If you don't find 4shared among the available options, tap "More" and switch it on. Then, tap "Done".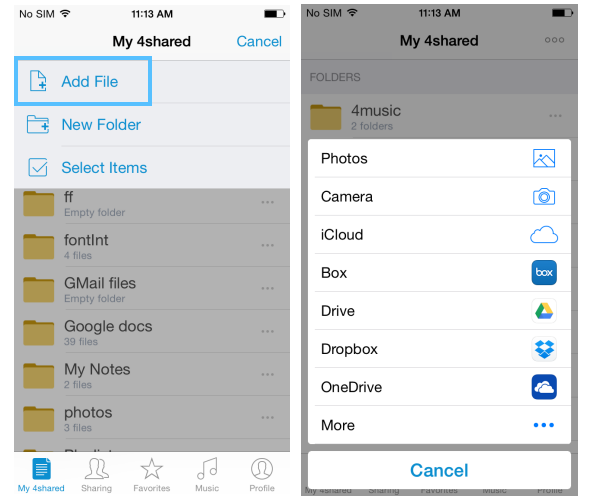 Extra Protection for your App Data
We have added a possibility to add a passcode protection and even Touch ID authentication (for iOS 8 and higher) to keep your data, stored at 4shared, extra-safe.
If you wish to switch on the passcode protection for your 4shared Mobile for iOS, please do the following: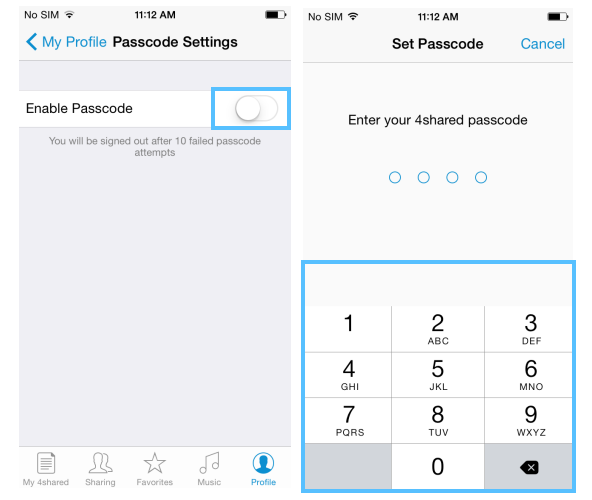 Open 4shared Mobile for iOS.
Tap the "Profile" icon at the bottom.
Tap ">" near the Passcode Lock option.
Swipe right to enable passcode
Enter your 4shared passcode.
Re-enter passcode to confirm it.
Check out the new 4shared Mobile for iOS in the App Store and share your feedback with us!
Explore innovation with 4shared!
&nbsp
Like this post? Share it!