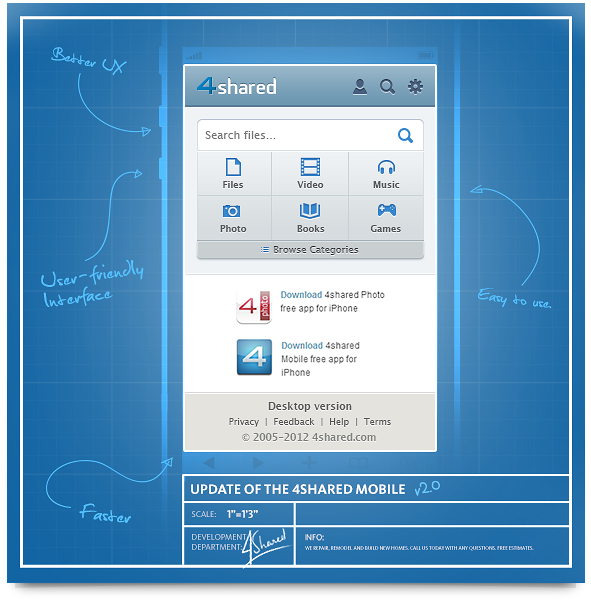 Prepare yourself for upcoming November modifications! We at 4shared are happy to announce fresh innovative features for our users!
There's always a way for further development, when it comes to updating 4shared features and adding more useful functions for our devoted fans. For now, we're really glad to present you with a few more upcoming changes.
In particular, the upgrades will concern 4shared mobile version, which is acquiring new design peculiarities and features. It will become simpler to search for files you need directly from the Home page, log in your account and manage your settings.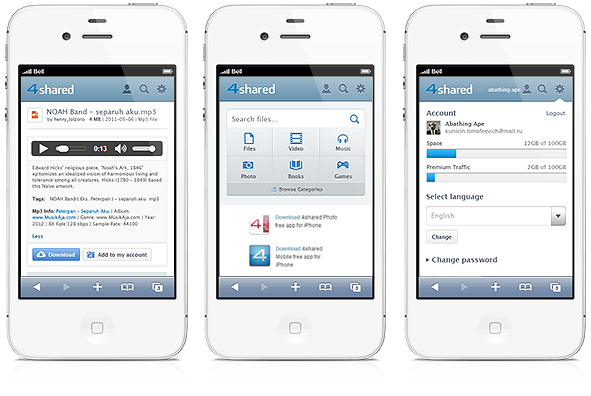 For your convenience, we will also add the "Settings" tab within the mobile version of your 4shared accounts, so that you'll have an opportunity to modify them, whenever it's necessary much faster.
And more…
Besides, the modifications will also concern the file/folder uploading process, which is being made more stable.
For those, who aren't acquainted with the benefits of 4shared file upload, for instance, keep in mind that you can easily resume the aborted file upload in another web browser from the exact point, which it has previously stopped at. Here, much due to the upcoming improvements, it will take even less time and efforts to resume the uploading process at your 4shared accounts.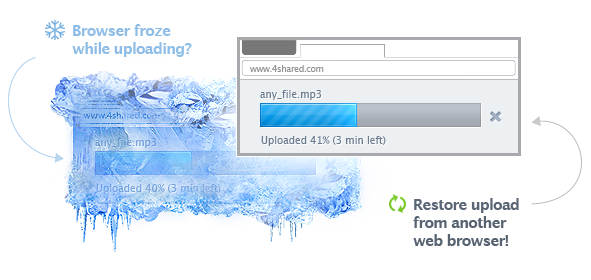 Are you excited yet? Stay tuned and be the first to check the fresh features, as soon as they are available.
4shared: Keep Calm & Enjoy the Novelties!
&nbsp
Like this post? Share it!