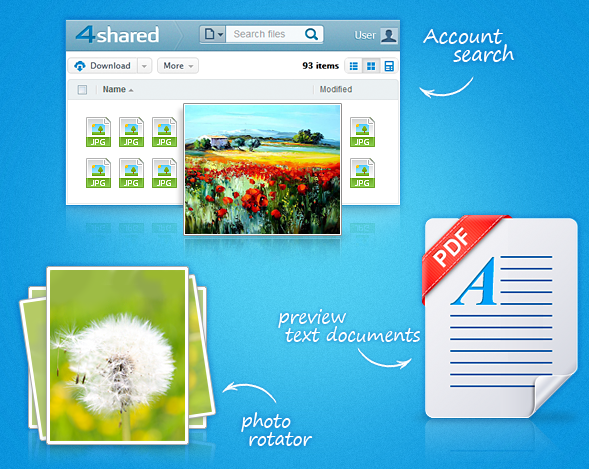 4shared
team prepared some more revolutionary features and updates for our users! From now on you can easily enjoy the updates to preview images, because we've improved the photo rotator. You'll also find out that it's even more convenient to preview text documents. Moreover, we've improved the search within account and added the incredible music player, which is going to be the irreplaceable thing for you.
The Advanced Search within the account
Now you don't have to leave your account to use the advanced search. Look for files you like using the search within your account. Because now the advanced search provides search results right in your account. Let's have a deep look how to do it. There's the search tab within your account at the top of the page. Try to look for some interesting stuff.
Choose the topic of the file you are looking for and type the name of the file in the search tab.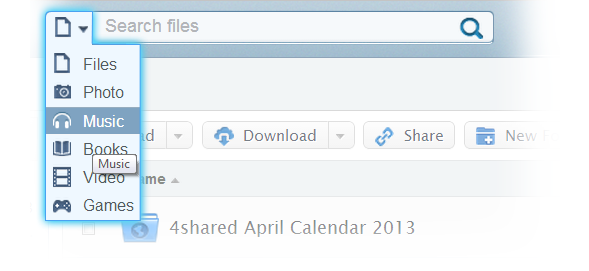 The search result will provide you with files from your account found for the name you've typed; and the files hosted on 4shared containing the word you've typed.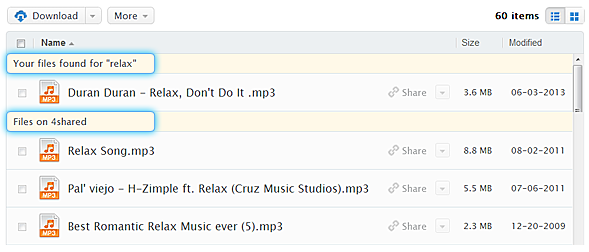 So, you can look for files within your account and find some interesting stuff hosted on 4shared. Moreover, you can:
&#10004 download the files
&#10004 get direct links
&#10004 share them
&#10004 preview without adding them to your account
&#10004 and add them to your account.
How to preview PDF documents
We know how important it is to preview documents before downloading it. That's why 4shared team has been working on the improvement of PDF preview. And now we are ready to present our update to you. Use the advanced search to find some interesting PDF files. Click on the name of the files in the search result you are interested in to open the file in the new tab.

There is "View document" button under the short preview of the file. Click this button.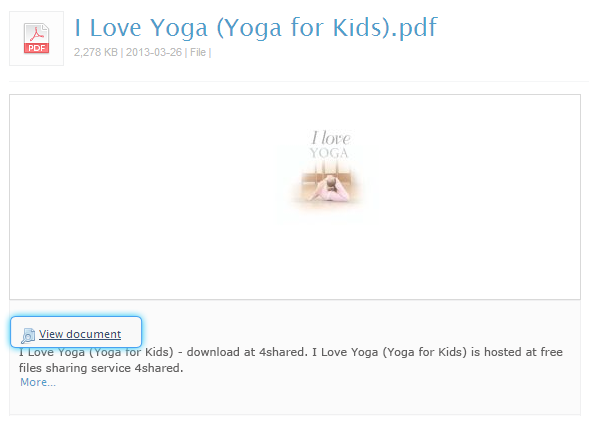 And now you are redirected to the new tab with the whole preview of the PDF file.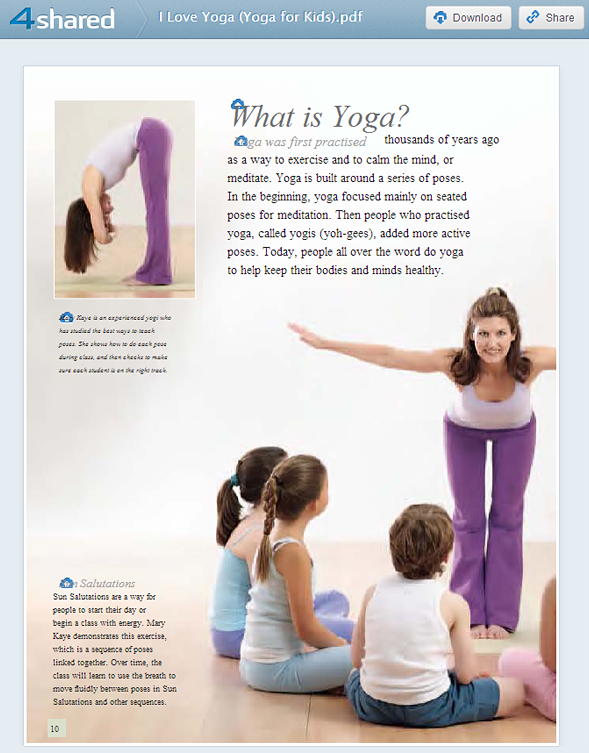 Moreover, you can download it and share right from the preview page.
Photo Rotator
Imagine that you have uploaded some images to 4shared, but they should really be edited. That's why it's possible to rotate images on 4shared now, because there are built-in rotator buttons right in the preview window. Click them to rotate the photo you need.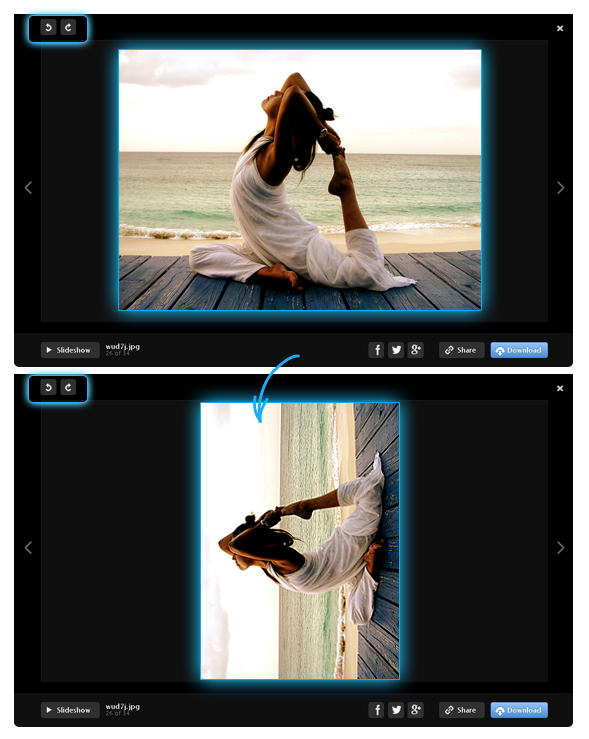 There's also one more incredible update to 4shared – a MUSIC PLAYER! Read more about this astonishing feature in the previous post and enjoy your favorite tracks with 4shared! Stay tuned and don't forget to share news with your friends:).
&nbsp
Like this post? Share it!