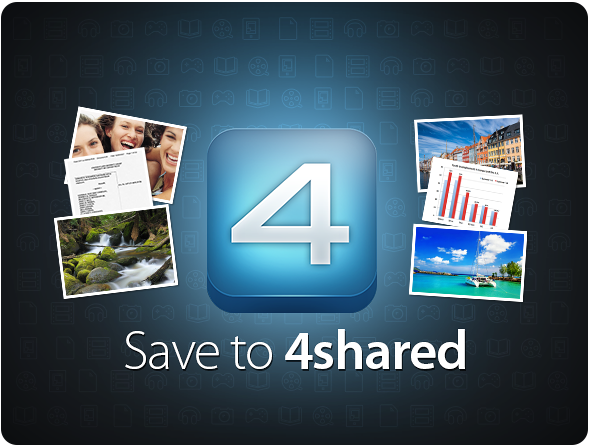 Astonishing news 4shared fans have been looking forward! Now you're able to capture an interesting stuff from the web to your 4shared account in 2 clicks and then manage it as you want. Just install our brand-new extension Save to 4shared! It saves time and energy, believe it or not. Want to capture your friends' photos or free images from the web right to your 4shared account? It's no longer a problem for you! You can either save links to documents, audio and video. Are you intrigued yet?!
First of all, you need to use Chrome to install the 4shared extension. Save to 4shared is free and available for download from the Google Web Store.
Click on the blue tab + ADD TO CHROME
Check a standard box with the permission to add content to your 4shared account.
Choose Add in order to proceed.
After the extension has successfully installed the blue tab changes into ADDED TO CHROME.
Important: You can rate the Save to 4shared and leave your review.
SAVE TO 4SHARED BENEFITS:
+ FREE
+ User-friendly
+ Direct saving to your 4shared account
+ Fast
Now let's have a look how to use Save to 4shared extension.
After installing the extension to your Chrome browser, you'll able to capture images or links by right-clicking files and save them to your 4shared account.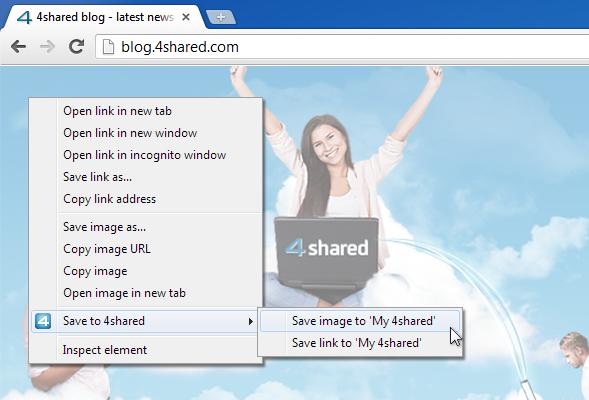 Choose "save to 4shared" from the context menu, and then "save image to my 4shared" or "save link to my 4shared".
After you save the file using the extension, you'll see a saving progress. Don't worry about any interruptions of the process; you can easily continue surfing the Internet.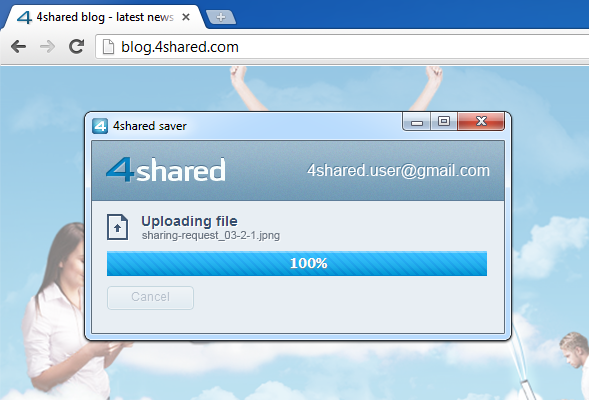 When saving process is completed, you can click "Done" and go to your 4shared, where you can add your new file to a specific folder, edit, download to your computer, or share with others.
Keep in mind, that by installing the Save to 4shared extension, you agree to the 4shared Terms of Use and Copyright Policy.
Use Save to 4shared extension to capture everything you need to your 4shared account and don't forget to leave your comments and rates for us.
&nbsp
Like this post? Share it!