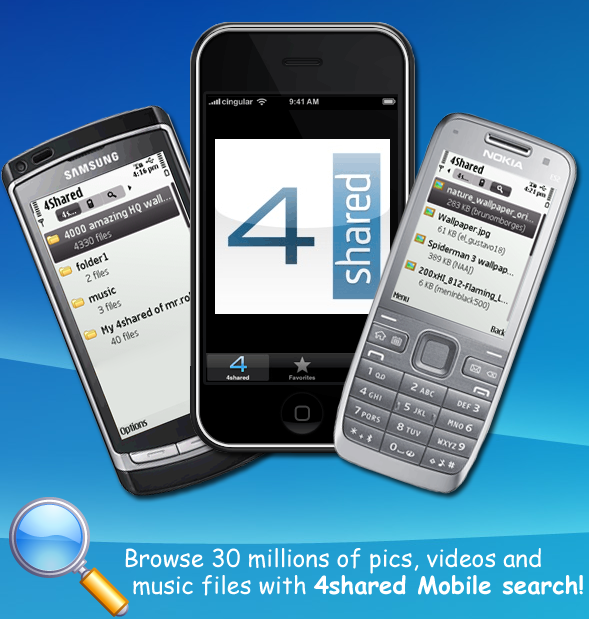 4shared Mobile is a useful application, that allows Symbian OS based mobile phones users to get instant access to their 4shared accounts and your friends girlfriend (just kiddin'). Today we are happy to announce a new feature, which allows users to actually search files hosted on 4shared! This actually makes possible to search ~30 millions of files which are hosted on 4shared! See how it works below!

Using 4shared Mobile search
The most brilliant thing about this feature is that you won't find it anywhere else! None of the existing file sharing services offers searching through their stuff via mobiles! So, if you'll ever be bored – take my advice and pull your mobile phone out of your pocket and watch any of 115 thousands of videos, listen to 11 millions of music files, marvel at 2 millions of pics, read 177 thousands of docs and do whatever you need with 17 millions of other stuff! Get tons of wallpapers, ring tones and funny videos for your mobile phone any time you want!
So, lets say that you've already downloaded 4shared Mobile application and you're eager to know all the possibilities of this portable beast. The first thing you will see after logging into your account is the main menu with all your folders and stuff. Why not start searching for files right now? Press this button to enter the search: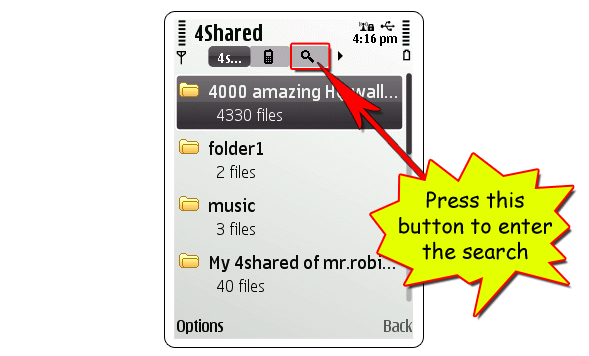 Text your search request (let it be "Wallpaper" for example) and press "Search" to find stuff: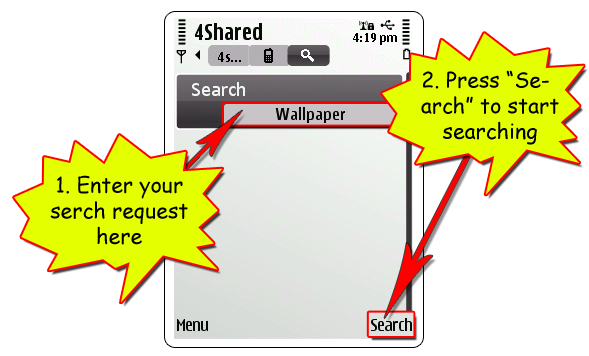 And get the results!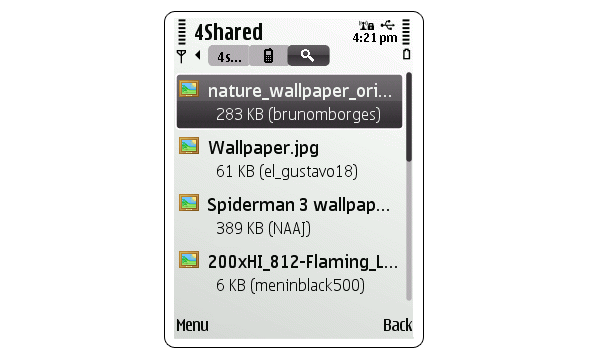 And don't forget that you can also copy the file link to share it with your friends via sms, messengers, e-mail etc. Choose the file to share, press "Select", choose "Folder" option and then press "Copy link":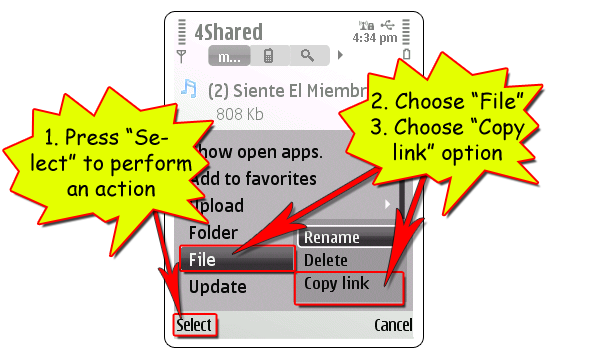 Using other 4shared Mobile features
The main 4shared Mobile menu is the place where you can start managing your files! Just press the "Options" link to get a list of all possible actions: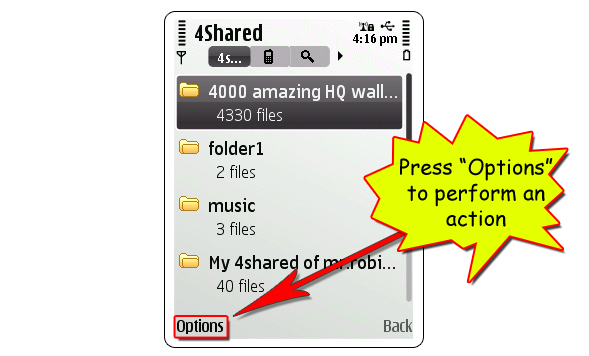 1. don't make a trash can out of your 4shared account! Create folders to separate your files in a convenient way so you'll always be able to find your stuff as quickly as possible! Choose the "Folder" option to create a folder (I'm dead serious):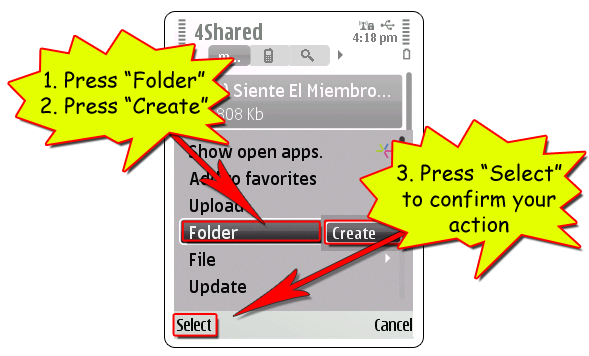 2. as the time goes by the number of your files will grow. So, what is the most comfortable way to create a quick access to your essential files that might be useful at anytime? Listen to your favourite tracks and show your coolest pics by adding them to your list of favourite files…


…and accessing it by pressing the button shown below: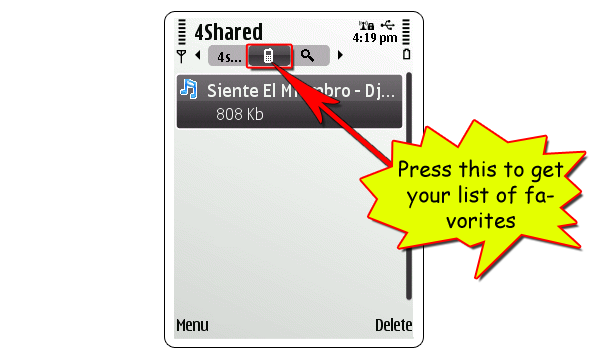 3. forget about flash drives, SD-cards, cables and other things that you can never find around when you need them most! Upload files and folders to your 4shared account from your phone immediately!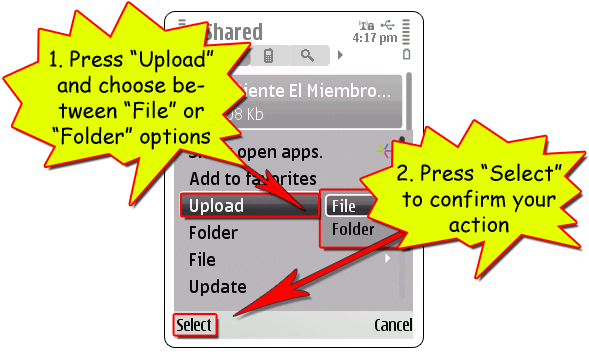 4. The other options like "Update" (whenever an update for 4shared Mobile is present) and "Show open apps." (if there are any) work the same way and do exactly what they say.
So, why not put the whole world in your pocket with 4shared Mobile?
>>>Download 4shared Mobile for Symbian OS<<<
&nbsp
Like this post? Share it!