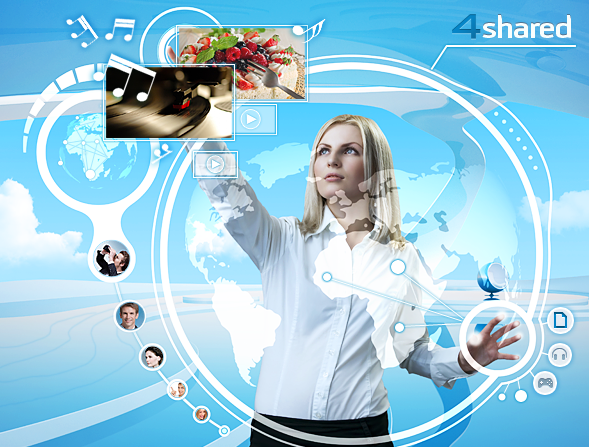 4shared
team has great news for users! We at
4shared
have been working on new astonishing features for you. No more e-mails with attached files, forget about USB-drives. Use the best way to share files with your friends via
4shared
. All you need to do is to be a
4shared
user and create your own list of friends at
4shared
. This will help you to have your list of friends at hand and share content wherever you need without wasting time on looking for e-mail addresses. Let's have a look how to save your and you friends' precious time.
Make list of your friends from Facebook friends
Now you can make 4shared list of friends just in one click. No need to look for e-mails or logins of your friends to share files with them. Your lists of friends from social networks become a list of friends at 4shared. Follow these simple steps:
1. Go to Settings and click Invite friends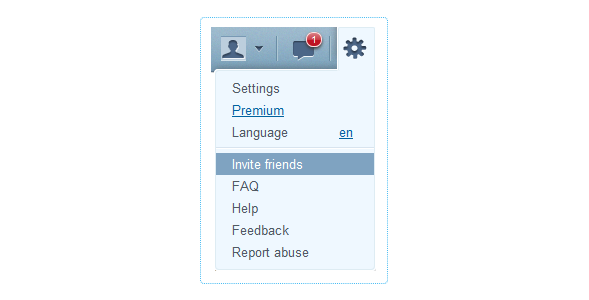 2. Login to your FB account.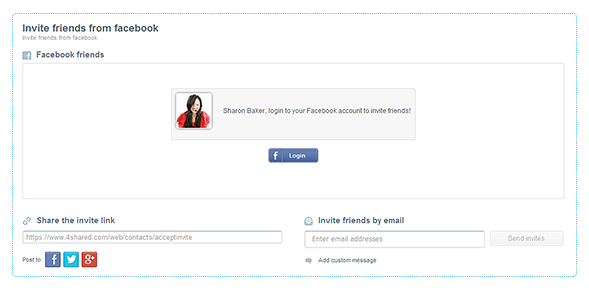 3. Enjoy a full list of your friends from FB. You can select some of them and invite them to join 4shared.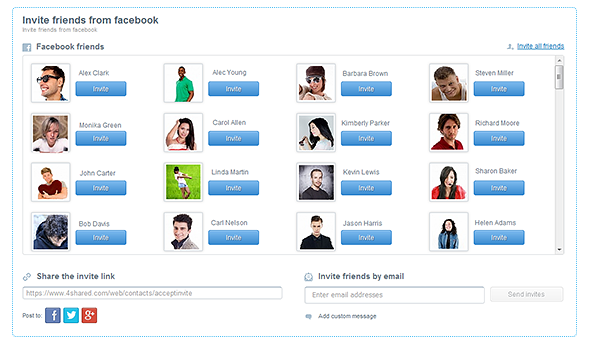 4. When you click Invite, you'll run a pop-up. Write a short message to your friend if you like and click Send.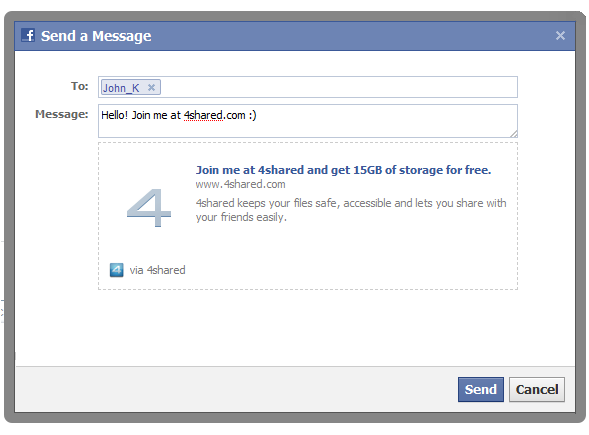 You've done a great job! Now you have to wait a little bit for your friends to join 4shared
What happens when you invite your friends to 4shared?
First of all, you'll notice that your friends will have different statuses near their profiles (invite, invited, and pending). It means that
• those whom you invited will have Pending status,
• those, who have accepted your invitations will get Invited status,
• friends you haven't invited will have Invite status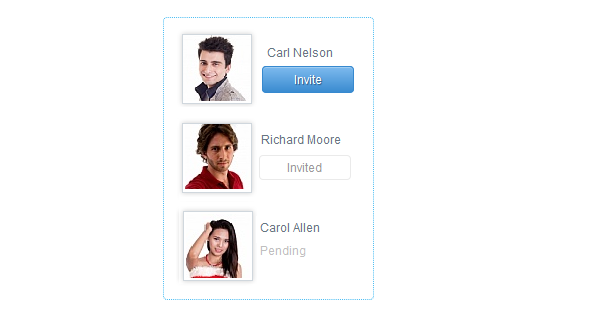 People, you invited to 4shared will receive a notification in the private messages on FB.


We prepared a special feature for you to post invitation on your Facebook page, so other people can check it out and join your list of friends at 4shared. If they click on Join me at 4shared and get 15GB of storage for free, they'll be redirected to page, where they can create their account.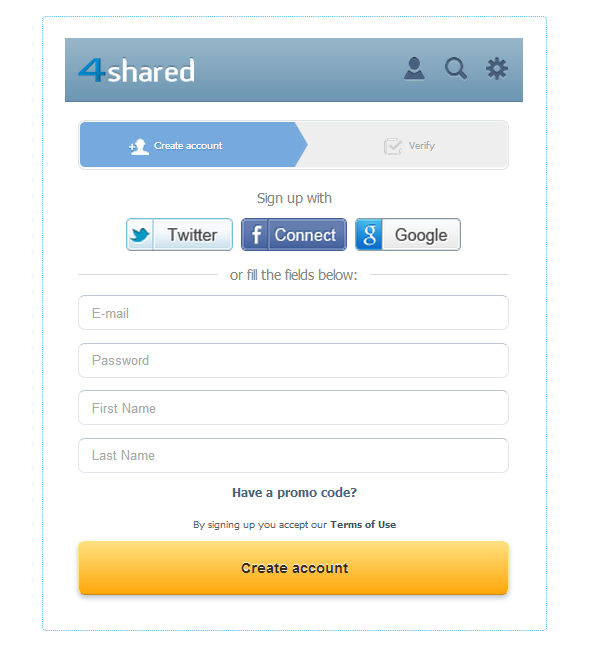 Invite friends via e-mail address
You can also ask friends to join 4shared via e-mail. At the right bottom of the page you'll see an option to Invite friends by e-mail.

Check out the following instructions:
1. Type your friend's email address in Enter email addresses tab. You can add as many addresses as you need.
2. Add a message in Add custom message tab.
3. Click on Send invites
Now your friends will be notified about your invitation and will become your friends on 4shared list.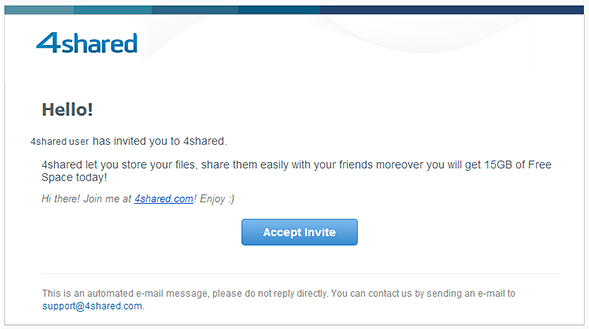 Top secret
You can even share an invite link with people you want to become friends with. You can find the link at the left bottom of the page. Copy it and send to your friends via any other network or service. It's also very useful for those who keep their own blogs. You can paste this link to your blog and invite your readers to share your content with them.

What is that for?
Inviting your friends to 4shared, you won't waste your time on looking for them in the middle of nowhere. They will be saved in your list of friends at 4shared. Our team of developers created a really convenient way for you to use this list.
1. Click on Share button and run a popup.
2. Click Send
3. Click Add people button to check out the list of contacts



4. Choose friends from the created list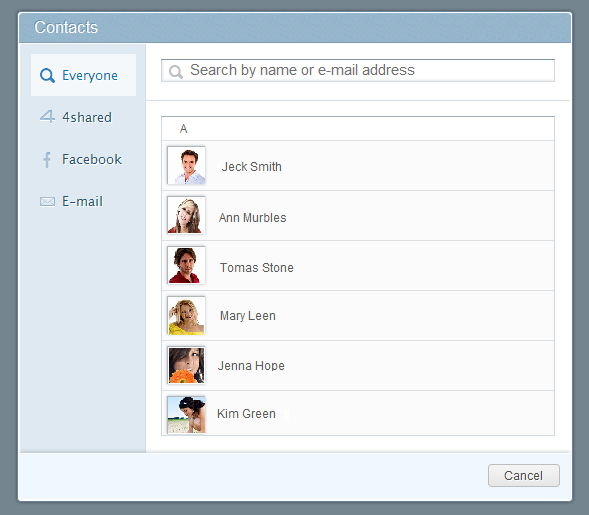 4shared Team hopes you like service updates and will use them with your friends. Stay tuned and meet more 4shared updates this spring.
&nbsp
Like this post? Share it!