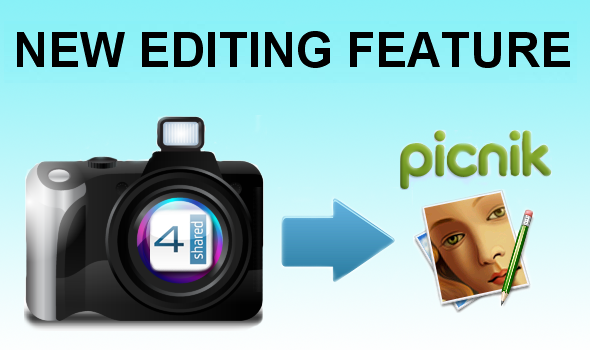 Astounding news, dear 4shared Fans!
There has been recently added a new incredible feature to the wide range of useful functions, available for both Free and Premium 4shared users. That is the users' ability to edit their photos, stored at 4shared, online with a convenient Picnic image editor.
Read more for details.