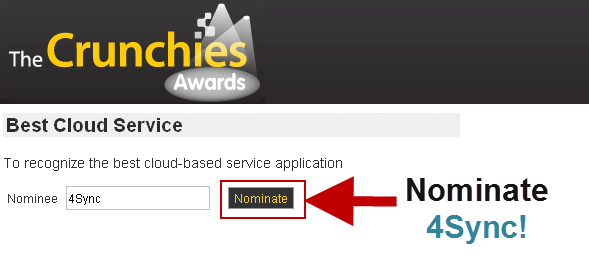 Dear Fans! The time has come for you to say your word and help 4Sync become the Best Cloud Service and get TheCrunchies Awards 2011!
To say that voting is simple is to say nothing. You only need to click the button "Nominate" at the opened TheCrunchies page to make your valuable contribution into making 4Sync the Best Cloud Service in 2011.
This is the moment, when your favorite file-syncing service 4Sync has got all chances to win, and each of your votes is highly-valuable! We need your support, guys, and we rely on you as the most devoted fans in the world!
Ready Steady Go!