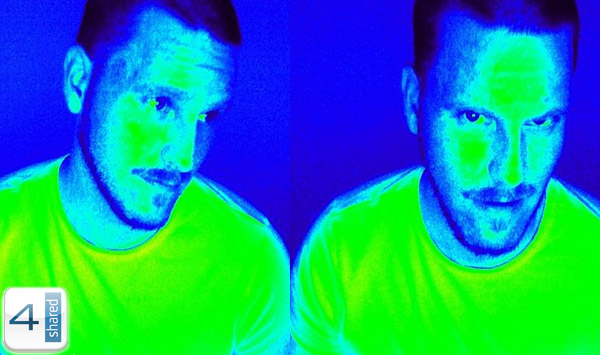 4shared is happy to introduce you to one of the talented and creative US Dj's – meet DjcruMbs! Read more for details and find out how to promote your own music with 4shared.

The DJ is telling, how his music career has started:
I got on a turntable for the first time one morning after a rave when I was about 15, and now I am…..well…. (not 15) and have spun in Hawaii, San Fran, L.A., Seattle, Tacoma, PDX, Mexico City and Colorado…
….Music…it's all about it…
Through it all….music is still my boyfriend. I don't know much about reading or writing music, notes, etc.; but know, how I want it to sound in my head, so after being shown the technical part visually via computer about 6 years ago, a whole new whirl opened…
DjcruMBs isn't concentrated on one particular music genre and enjoys creating various mixes, from classic house and electro pieces to breakbeat, garage techno and even dubstep.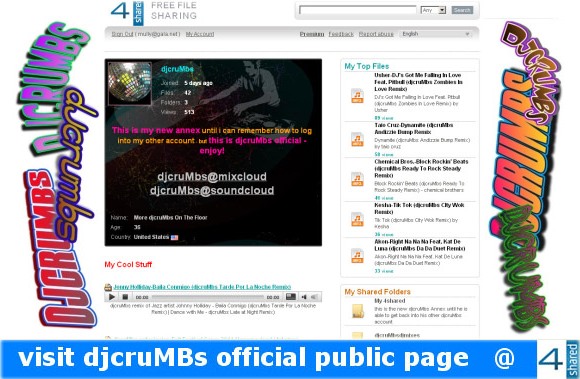 ---
How to promote your music with 4shared
4shared is a perfect platform that will provide you with all necessary tools to promote your music:
1. free space to store your music (up to 15 GBs!);
2. your personal page with all your files info, customizable background and avatar;
3. free listeners and downloads;
4. rating, user comments and statistics of your music;
5. further sharing via social media sites, blogs and forums without any additional trouble.
If you want 4shared to become your official digital distributor – contact us at pr@4shared.com and you have a good chance to get additional promotion on our blog!
PS. if you want to customize your own public page, you can find all the details here.
&nbsp
Like this post? Share it!