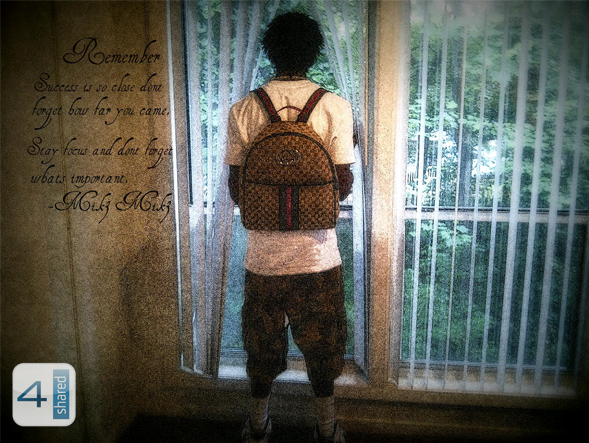 4shared promotion program still goes on and today we have another artist who is willing to share his talent with the world. Meet Mik3Mik3 (USA) and his musical brilliance! Read more for details and find out how to promote your own music with 4shared!

Mik3Mik3


Mik3Mik3 (Michael Richards) is a young and promising artist from Birmingham, Alabama, United States, who performs Hip Hop / R&B / Rap. Spending most of his free time in the studio, Mik3Mik3 brings his audience more and more new tracks to listen. Check him out!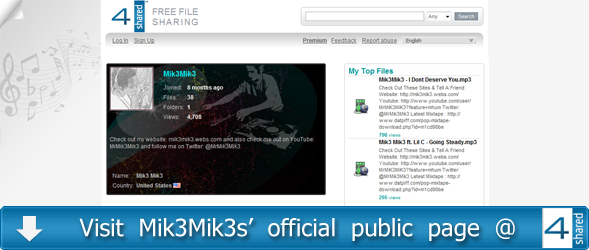 ---
How to promote your music with 4shared?
4shared is a perfect platform that will provide you with all necessary tools to promote your music:
1. free space to store your music (up to 15 GBs!);
2. your personal page with all your files info, customizable background and avatar;
3. free listeners and downloads;
4. rating, user comments and statistics of your music;
5. further sharing via social media sites, blogs and forums without any additional trouble.
If you want 4shared to become your official digital distributor – contact us at pr@4shared.com and you have a good chance to get additional promotion on our blog!
PS. if you want to customize your own public page, you can find all the details here.
&nbsp
Like this post? Share it!