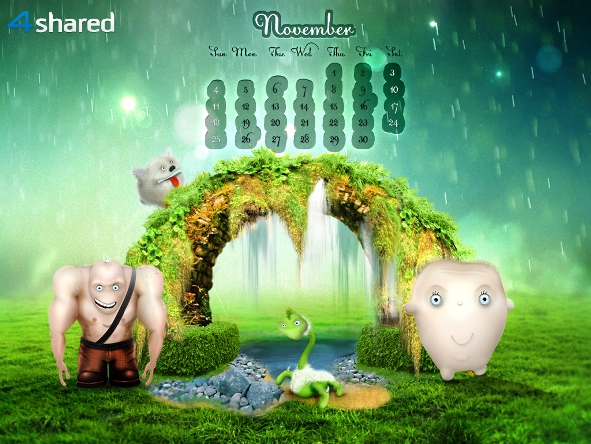 Get ready to get the presents from 4shared for Halloween and Thanksgiving! We are proud to introduce you with the astonishing 4shared November 2012 Calendar!
Read on for more details.
October's almost over, and it's the best time to refresh the computers and mobile devices with the exclusive 4shared November 2012 Calendar! As always, it won't only brighten up the desktops of your PC's, laptops, smartphones and tablets, but also be at hand, whenever you need to check the dates.